KWANGJIN
Mission / Vision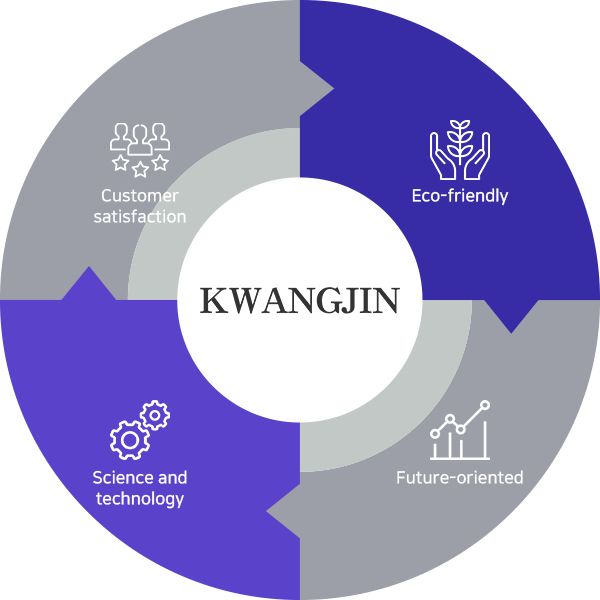 We at Kwangjin Chemical will deliver the best quality products to customers by focusing on human resources and technology and putting a priority on the environment and safety.

A company where everyone can grow together, share happiness, and be proud
KWANGJIN
Management Philosophy
Focusing on human resources and technology
Putting a priority on the environment and safety
(Environmental safety first)
Deliver the highest quality products to customers
(Customer and quality satisfaction)
KWANGJIN
Core Values
01
Human Resources First
We provide support for the discovery and nurturing of outstanding talent to achieve the best results.
02
Aiming at the Best
We lead change, aim at the best, and constantly pursue challenges with passion
03
Proper management
We maintain our honor and dignity through sincere and proper action, and always pursue justice in everything we do.
04
Pursuit of Mutual Growth
We, the employees, make efforts to grow together with our company and also promote the prosperity of local communities and countries.
05
Future-Orientedness
We develop technologies and products that can lead the market.